FLO4D featured on Djpod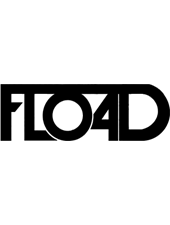 FLO4D is a german young DJ & Producer from Cologne. He is motivated, talented and have already started to produce and remix the biggest hits. His radio show is heavy, discover a little more about this talented guy.
When did you discover mix?

I discoverd Djing/Mixing at the age of 10, my older brother started to show me house and electronic music. He showed me Deadmau5,David Guetta and music by Eric Prydz, I was directly in love with these stlyes of music. At the age of 12 i started to learn how to Dj with tutorials on Youtube, I teached myself how to DJ. When I was 14, my parents bought me my first controller: Traktor kontrol S4 mk1. This was how my dj journey started.
Talk about your podcast...

The podcast is named OVERFLO4D Radio, its my own radio show. In the podcast/radioshow we mix the newest and finest EDM music, Progressive House, Electro House, Big Room and somethimes Deep House by trendsetting and unknown producers. Every episode is always 1 or 1/2 Hours long and I upload my podcast every two weeks, on Saturday. Listeners or Producers have also the chance to be featured in the podcast, they can submit their music to our special promo-mail for OVERFLO4D Radio or also tell me something about the Podcast with the Hashtag #OFRadio .
What's coming up? Dates? Tracks?

I just won the official Galantis Remix Contest !!! :) I have also a big upcoming show in summer but im not allowed to reveal too much. :D There are some upcoming original productions. Stay tuned it will be fire!
Talk about your prod hardware and software.

I use Ableton Live as daw. My favorite synths are Serum, Reaktor Lazerbass and massive. I really love all plug ins from native instruments. That's why i bought the complete 10 ultimate bundle. Their plugins just sound so clean and beautiful. They're really on another level. I have a customized PC and my speakers are the JBL LSR308.
With which artist would you like to collaborate?

If I could collab with a Producer/DJ, I would choose Deadmau5, because I love the productions of Deadmau5,he was my inspiration and also the reason becasue I started producing music. I love his analog style of music and also his personality. This would be my dream collab.
Which sound do you often play currently?

I love the wolv style. It's something fresh and innovative. I also love to play progressive house especially the size and protocol recordings releases. I like big room if it's not too boring and always the same, but in general let's say i play good music , it's not about genres.
Last word?

Thank you for the interview and also for the great service for my Podcast!
See you soon!
Featured Podcasts
FLO4D
Podcasts Categories
Music / 3847 podcasts
News / 41 podcasts
Sports / 10 podcasts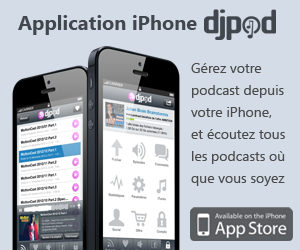 Need help?
If you have a problem or need help with the use of this page, look the
Help Center
or the
Djpod FAQ
.