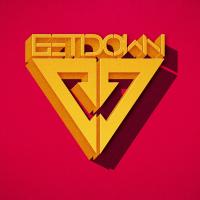 By DJ GETDOWN - France
Véritable globe-trotter depuis 20 ans, DJ Getdown a joué aux côtés des plus grands DJs de la planète. En quelques années, il s'est construit une véritable communauté de fans à travers le monde, grâce à ses tracks et remixs toujours différents.
C'est en 2015 que DJ Getdown démontre plus que jamais sa diversité. Il sera choisi par Joachim Garraud pour remixer ses titres « Everybody » et « Are You Ready », tout en bénéficiant de la visibilité offerte par Ultra Records. La sortie du single « Let Me Ride », et de son mini album « Summer Pack » bénéficiera du soutien de tous ses fans et de grands DJs français.
Chacune de ses tracks le mettront régulièrement en avant, tout en interpellant son public. Son titre « PARTY ALL NIGHT » sera très largement plébiscité puisqu'il atteindra le top 50 iTunes et top 10 NRJ Music en quelques jours. « ASS & MUSIC » se démarquera aussi, notamment avec son passage régulier dans l'émission Party Fun de Fun Radio.
Le début de l'année 2016 lui sera également propice, grâce à la sortie de 3 nouveaux titres et de ses remixs, prémices d'une année riche en projets toujours plus prometteurs.
Ses passages lors de divers festivals, ses soirées en clubs aux 4 coins du monde, ou ses résidences au sein de références de la nuit comme l'Amnesia ou le Pacha nous prouvent qu'il est un artiste complet, oscillant entre Djing et Production. Une chose est sûre, DJ Getdown n'a pas fini de faire parler de lui ...

WWW.DJGETDOWN.COM
facebook.com/djgetdown
twitter.com/djgetdown
crooklynclan.net/DJGETDOWN
youtube.com/djgetdown


________________________________________________________________________

GETDOWN has been spinning on turntables
for more than 20 YEARS.
He is one of the rare Djs mixing world wide.

His whole life he's been influenced by HIP HOP.
He knows how to diversify himself by making thousands
remixes and mashups ALREADY PLAYLISTED
by famous DJ's such as Chukie and Afrojack.
Every release on legal sites,
GETDOWN has placed has gone TOP FIVE.

GETDOWN was a RESIDENT DJ for 2 consecutive years
at PACHA NYC and AMNESIA MIAMI.
This gave him a chance to play along with Benny Benassi,
Martin Solveig, Axwell, and David Guetta.
He got his NOTORIETY due to his rigor, his experience and
VIRTUOSITY. His SETS are always EXPLOSIVE.

Passionate by music, GETDOWN is also been a COLUMNIST
at SONO Magazine for eleven years,
a TEACHER at the biggest dj school in FRANCE
and an ambassador of PIONEER and UDG
during all international exhibitions.

GETDOWN is an artist
and the dance floor is his Masterpiece.
August 18, 2016 at 10:08am
November 24, 2015 at 10:11am
October 30, 2015 at 9:10am
September 26, 2015 at 10:09am