Top Djpod,
podcasts ranking
The podcasts ranking is updated every day. It is based on the performance index of each podcast, ie based on the number of plays, downloads, number of subscribers, audience loyalty ... all parameters that define accurately which podcasts are the best!
Podcasts Categories
Music / 7661 podcasts
News / 45 podcasts
Sports / 18 podcasts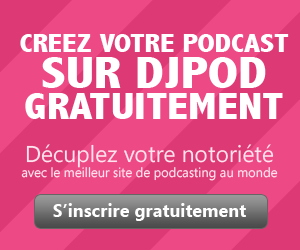 Need help?
If you have a problem or need help with the use of this page, look the
Help Center
or the
Djpod FAQ
.