Djpod podcast directory, that's thousands of exclusive sources of music.
Updated on August 16, 2018 at 8:08am - 1 episodes
Italic Forskolin weight loss supplement targets the placed body fats and increases the quick fat burning. It's not merely boosted the weight damage process but really helps to lead a wholesome lifestyle also. Its unique and pure pieces...
Updated on July 31, 2018 at 2:07pm - 0 episodes
They will even walk you through the process of finding your SG 11 Brain. Further, these vitamins are also able to promote higher energy levels for those who are looking to stay productive throughout the day. That's as good as saved in...
> Business
Updated on July 24, 2015 at 5:07pm - 1 episodes
Dj | Audio Engineer | Music Producer | Facebook/Twitter : DeejayAtro1 | Coming Soon Metropolice #02
> Music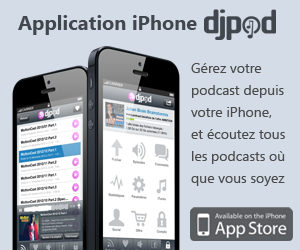 Need help?
If you have a problem or need help with the use of this page, look the
Help Center
or the
Djpod FAQ
.