Podcasts directory : Music / Goa
Djpod podcast directory, that's thousands of exclusive sources of music.
Updated on September 13, 2020 at 5:09pm - 1363 episodes
Music Funk Soul & Boogie - 24/7 non stop!!!!
> Music

Updated on September 4, 2020 at 11:09pm - 203 episodes
My stage name is Jay-B aka "fallen angel," I just want to share my passion... "Music begins where speech is powerless to express (Claude Debussy)..." Let me dream...
> Music
Podcasts Categories
Music / 3391 podcasts
News / 27 podcasts
Sports / 10 podcasts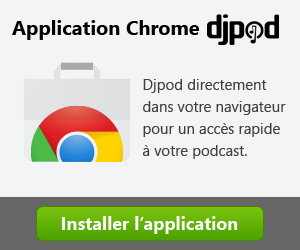 Need help?
If you have a problem or need help with the use of this page, look the
Help Center
or the
Djpod FAQ
.