Podcasts directory : Music / Goa
Djpod podcast directory, that's thousands of exclusive sources of music.
Updated on January 12, 2020 at 4:01pm - 1339 episodes
Il n'existe pas de recette miracle pour réussir une soirée mais ce qui est certain, c'est qu'il faut avoir LE bon DJ aux commandes ! DJ TAREK FROM PARIS est un fervent de l'ancienne école, son attitude « simple et funky »...
> Music
Updated on November 14, 2015 at 5:11am - 0 episodes
DJ in belgium since 1994 I start playing trance and proggressive, my inspiration the best club of belgium like "EXTREME" BOCCACCIO" "REAL" LA ROCCA" and legendary after club "KING'S" and " BALMORAL" i was resident in some belgium club...
> Music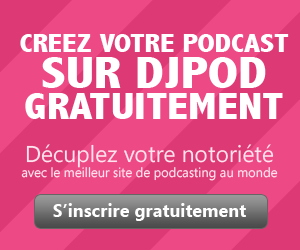 Need help?
If you have a problem or need help with the use of this page, look the
Help Center
or the
Djpod FAQ
.