Podcasts directory : Music / Rave
Djpod podcast directory, that's thousands of exclusive sources of music.

Updated on June 24, 2022 at 8:06am - 611 episodes
Techno, Ambient, Electronica, Experimental, Electro-Pop, Dubstep, Post-Rock, Shoegaze,..... New stuff I like....Enjoy & Share....Click on Informations for albums & labels name... Main Adress : djpod.com/analog Also available on Apple...
> Music
Podcasts Categories
Music / 3616 podcasts
News / 26 podcasts
Sports / 10 podcasts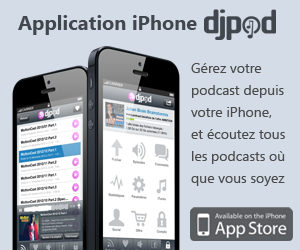 Need help?
If you have a problem or need help with the use of this page, look the
Help Center
or the
Djpod FAQ
.