Podcasts directory : News / Press
Djpod podcast directory, that's thousands of exclusive sources of music.

Updated on September 18, 2020 at 2:09pm - 1527 episodes
Le Grand Changement - Informez vous et préparez vous au plus grand changement que l'humanité n'ait jamais connu… L'évolution de la conscience humaine accélère pour tendre vers ce que l'on appelle "Le Grand Changement"....
Updated on September 17, 2020 at 7:09am - 60 episodes
Media D'Afrique est une Radio de débats sur la vie sociopolitique et économique et même culturelle de l'Afrique en général et de la Guinée en particulier. Animées par des journalistes et animateurs, les émissions passent sur...
> News

Updated on December 13, 2019 at 11:12am - 0 episodes
#LAMESSAGERIE c'est une émission radio animée par les jeunes de l'association Banlieus'Arts. Actu, débat, culture, cinéma, musique ...
Podcasts Categories
Music / 3391 podcasts
News / 27 podcasts
Sports / 10 podcasts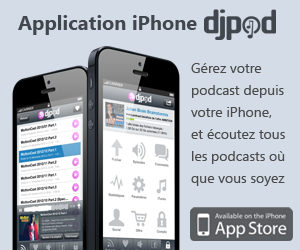 Need help?
If you have a problem or need help with the use of this page, look the
Help Center
or the
Djpod FAQ
.