Djpod podcast directory, that's thousands of exclusive sources of music.

Updated on April 18, 2020 at 8:04pm - 15 episodes
DJ WILLOR - SINCE 2006 D'origine guyanaise et comme tout bon carraibeen, il a été bercé et influencé par toutes les musiques du monde. Vers 14 ans, il se découvre une passion pour le Mix en suivant les carrières de DJs stars tels...
> Music
Updated on April 4, 2020 at 4:04am - 167 episodes
Chill Lover Radio is a rapidly growing online radio station whose goal is to feature and promote artists across all genres including talk radio. Chill Lover Radio features from our talented team of national and international deejays and...
> Music
Updated on December 22, 2017 at 8:12pm - 9 episodes
"La Moustach'rit" c'est l'émission radio sérieuse qui ne se prend pas au sérieux. Des interviews, des rencontres,... BREF ici on voit la vie autrement !
Podcasts Categories
Music / 3391 podcasts
News / 27 podcasts
Sports / 10 podcasts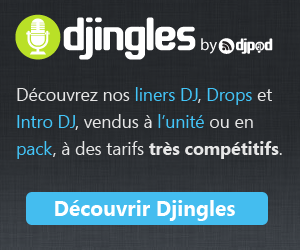 Need help?
If you have a problem or need help with the use of this page, look the
Help Center
or the
Djpod FAQ
.