Djpod podcast directory, that's thousands of exclusive sources of music.
Updated on March 14, 2020 at 8:03am - 16 episodes
Web-radio autour de la nature et l'écologie par de jeunes reporters entres 7 et 17ans aventuriers de demain ! Ateliers tous les mercredi après-midi de14h à 17h à la médiathèque de St Hippolyte et les Samedis aux mêmes horaires...

Updated on December 25, 2019 at 4:12am - 95 episodes
Richard FEDERMANN vous propose de découvrir chaque mois deux émissions radio du Voyage intérieur. Diffusées sur 35 radios en France elles sont maintenant disponibles sur le web. Soutenez-les. Il souhaite vous faire entendre des voix...
Updated on May 29, 2018 at 2:05pm - 4 episodes
Accompagner vers des modes de vie durable est la vocation de Vents Nouveaux. Ce podcast est la première émission tournée pour voir quels sont les gestes accessibles immédiatement et pourtant tellement impactant.
> Society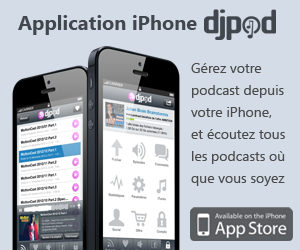 Need help?
If you have a problem or need help with the use of this page, look the
Help Center
or the
Djpod FAQ
.