Djpod podcast directory, that's thousands of exclusive sources of music.

Updated on January 13, 2021 at 9:01pm - 5 episodes
Émission diffusé sur l'antenne de Fajet, tous les samedis, dès 10h!

Updated on October 9, 2020 at 12:10am - 168 episodes
Subscribe to this podcast and get updates of the best music selected and mixed by Melyna www.dj-melyna.com booking@dj-melyna.com
> Music

Updated on June 27, 2020 at 10:06am - 11 episodes
Emission diffusée sur Fajet, tous les samedis, dès 11h !
Podcasts Categories
Music / 3460 podcasts
News / 25 podcasts
Sports / 9 podcasts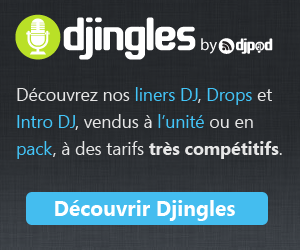 Need help?
If you have a problem or need help with the use of this page, look the
Help Center
or the
Djpod FAQ
.