Djpod podcast directory, that's thousands of exclusive sources of music.
Updated on March 22, 2016 at 1:03am - 6 episodes
A podcast about art, culture and creation. Lets Talk!
Updated on January 23, 2016 at 12:01am - 1 episodes
Ceci est un test de podcast. Différent de ce que j'imaginais au premier abord, mais pourquoi pas. Ces podcasts vont parler de spiritualité, de lettres hébraîques et de calligraphie. Avec en sous jacent, les pensées d'Annick de...
Updated on March 13, 2015 at 5:03pm - 3 episodes
Dans cette espace, Dauphine propose en écoute les podcasts de ses conférences.
Podcasts Categories
Music / 7541 podcasts
News / 74 podcasts
Sports / 20 podcasts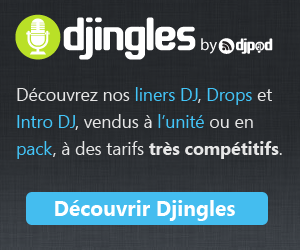 Need help?
If you have a problem or need help with the use of this page, look the
Help Center
or the
Djpod FAQ
.