Djpod podcast directory, that's thousands of exclusive sources of music.
Updated on January 12, 2020 at 4:01pm - 1339 episodes
Il n'existe pas de recette miracle pour réussir une soirée mais ce qui est certain, c'est qu'il faut avoir LE bon DJ aux commandes ! DJ TAREK FROM PARIS est un fervent de l'ancienne école, son attitude « simple et funky »...
> Music
Updated on November 13, 2018 at 8:11pm - 70 episodes
FACEBOOK: https://www.facebook.com/WillBuckAguilera/ TWITTER: https://twitter.com/WBuckAguilera INSTAGRAM: https://www.instagram.com/willbuck_music YOUTUBE: https://www.youtube.com/user/WillBuck066 SOUNDCLOUD:...
> Music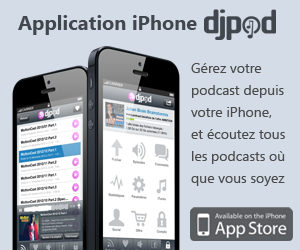 Need help?
If you have a problem or need help with the use of this page, look the
Help Center
or the
Djpod FAQ
.