Djpod podcast directory, that's thousands of exclusive sources of music.

Updated on May 9, 2021 at 2:05pm - 120 episodes
Upcast, le podcast qui vous parle de divertissements et d'arts ludiques. Passionnés, nous vous présentons les actualités ciné, séries, musique, manga ou tout autres qui nous enthousiasment et bonnes à connaître. Le podcast vous...
> Hobbies
Updated on April 8, 2021 at 3:04pm - 121 episodes
L'émission Cinéma et séries proposée 2 fois par mois presque-en-direct du studio Barouf' de Juvisy, présenté par DaviD et notre équipe de chroniqueurs, Laura, Célia, Laura, Kévin, Léo, David et Gabriel

Updated on March 5, 2021 at 4:03pm - 112 episodes
Podsac, le podcast Serieusement Accro au Cinema, aborde sans complexe et avec "humour?" le cinema autour de dossiers et de critiques. Ses chroniqueurs, 2 energumenes appeles les SACS, abordent aussi les series tele, et d'autres sujets...
> Hobbies
Podcasts Categories
Music / 3514 podcasts
News / 26 podcasts
Sports / 9 podcasts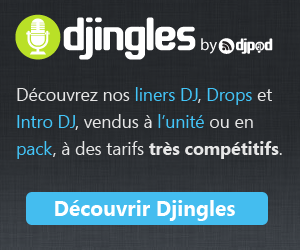 Need help?
If you have a problem or need help with the use of this page, look the
Help Center
or the
Djpod FAQ
.