Djpod podcast directory, that's thousands of exclusive sources of music.
Updated on February 2, 2019 at 9:02am - 1428 episodes
Il n'existe pas de recette miracle pour réussir une soirée mais ce qui est certain, c'est qu'il faut avoir LE bon DJ aux commandes ! DJ TAREK FROM PARIS est un fervent de l'ancienne école, son attitude « simple et funky »...
> Music
Updated on April 1, 2016 at 6:04pm - 1 episodes
DeepMoodMusicRadio is free of station IDs of any kind and includes only drops mentioning the name of the program and the site url deepmoodmusicradio.com The weekly Shows are presented by Vodka Sanchez who keeps listeners updated on...
> Music
Updated on December 10, 2012 at 10:12pm - 0 episodes
New house oldies......
> Music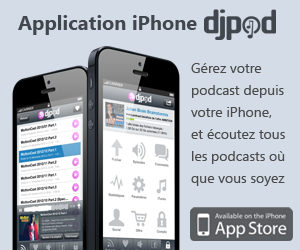 Need help?
If you have a problem or need help with the use of this page, look the
Help Center
or the
Djpod FAQ
.