Djpod podcast directory, that's thousands of exclusive sources of music.

Updated on April 15, 2019 at 3:04pm - 4 episodes
"The YouTube Podcast" All Flat Earths Mark Sargent, Samuel Shenton, Ellis Hillman, Charles K. Johnson, Eugenie Scott, Thomas Dolby, Kay Burns, Richard A. Lupoff, Brett Gurewitz, Terry Pratchett, Rapper B.o.B Richard Jefferson and...
Updated on October 11, 2018 at 5:10pm - 4 episodes
Olá! Quer saber um pouco mais sobre quem somos e ver nossos contatos. Então vamos lá… O JapaCast, fundado em 2018 por Ricardo Notoya, é um podcast que trata de assuntos de relevância sobre o Japão a cultura Japonesa e muitas...
> News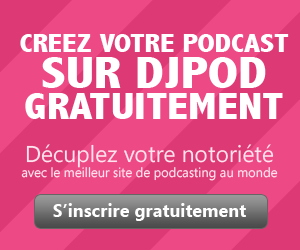 Need help?
If you have a problem or need help with the use of this page, look the
Help Center
or the
Djpod FAQ
.