Djpod podcast directory, that's thousands of exclusive sources of music.

Updated on November 22, 2018 at 11:11pm - 2 episodes
"The YouTube Podcast"
Updated on October 11, 2018 at 5:10pm - 4 episodes
Olá! Quer saber um pouco mais sobre quem somos e ver nossos contatos. Então vamos lá… O JapaCast, fundado em 2018 por Ricardo Notoya, é um podcast que trata de assuntos de relevância sobre o Japão a cultura Japonesa e muitas...
> News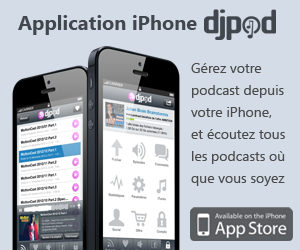 Need help?
If you have a problem or need help with the use of this page, look the
Help Center
or the
Djpod FAQ
.