Djpod podcast directory, that's thousands of exclusive sources of music.
Updated on June 28, 2018 at 2:06pm - 1 episodes
I am a person who is positive about every aspect of life. There are many things I like to do, to see, and to experience. I like to read, I like to write, I like to think and I like to watch movies online.

Updated on March 25, 2018 at 7:03pm - 87 episodes
Vous aimez le Crossfit et vous trouver trop généralistes ou répétitif les sons dans votre Box, vous recherchez autre chose pour vos WOD avec une ambiance street motivante ? Vous êtes au bon endroit !
> News
Updated on December 18, 2017 at 10:12am - 3 episodes
If you have contemplated entering a drug rehab facility to take care of your addiction, you could be thinking about if it is worth taking this measure. The solution is a definite "yes!" Drug abuse affects numerous regions of life such as...
> Business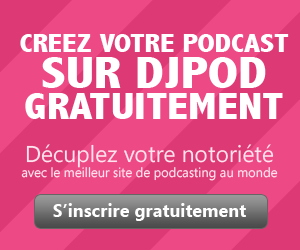 Need help?
If you have a problem or need help with the use of this page, look the
Help Center
or the
Djpod FAQ
.