Djpod podcast directory, that's thousands of exclusive sources of music.
Updated on May 23, 2022 at 6:05pm - 23 episodes
Banlieus'Arts Radio est un média multi-support crée par des jeunes passionnés qui veulent montrer une autre vision du monde. Chaque semaine, nous proposons des articles, des reportages, des vidéos, des interviews et d'autres outils...

Updated on July 23, 2021 at 3:07pm - 228 episodes
"EQUALITY" - Contre TOUTES les discriminations - En Version Intégrale Une Emission créée depuis 10 ans, le 01er octobre 2011. Au PROGRAMME : 1ere Partie : Le Débat (Sujets de société, vie quotidienne, préventions ou...
> News

Updated on January 3, 2020 at 7:01pm - 7 episodes
radio associative sans pub recherche dj ou animateurs et animatrices
> Music
Podcasts Categories
Music / 3685 podcasts
News / 30 podcasts
Sports / 13 podcasts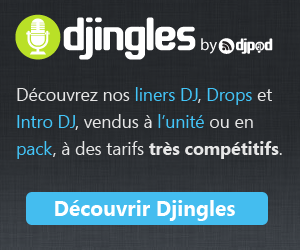 Need help?
If you have a problem or need help with the use of this page, look the
Help Center
or the
Djpod FAQ
.