Djpod podcast directory, that's thousands of exclusive sources of music.
Updated on September 11, 2020 at 11:09pm - 6 episodes
La Brocante Du Rire est une émission hebdomadaire diffusée sur la radio web "radio-wepassion.com" depuis le département du Loiret (France). L'émission est construite autour de thématiques de saison, sans oublier l'actualité qui est...
Updated on May 1, 2020 at 4:05pm - 118 episodes
L'émission Cinéma et séries proposée 2 fois par mois presque-en-direct du studio Barouf' de Juvisy, présenté par DaviD et notre équipe de chroniqueurs, Laura, Célia, Laura, Kévin, Léo, David et Gabriel
Updated on April 4, 2020 at 4:04am - 167 episodes
Chill Lover Radio is a rapidly growing online radio station whose goal is to feature and promote artists across all genres including talk radio. Chill Lover Radio features from our talented team of national and international deejays and...
> Music
Podcasts Categories
Music / 3391 podcasts
News / 27 podcasts
Sports / 10 podcasts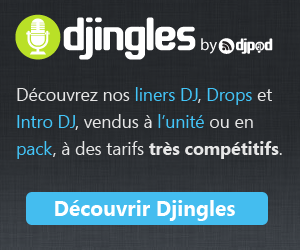 Need help?
If you have a problem or need help with the use of this page, look the
Help Center
or the
Djpod FAQ
.