Djpod podcast directory, that's thousands of exclusive sources of music.

Updated on July 23, 2021 at 3:07pm - 228 episodes
"EQUALITY" - Contre TOUTES les discriminations - En Version Intégrale Une Emission créée depuis 10 ans, le 01er octobre 2011. Au PROGRAMME : 1ere Partie : Le Débat (Sujets de société, vie quotidienne, préventions ou...
> News

Updated on February 8, 2020 at 9:02pm - 6 episodes
Place des fêtards est une équipe d'amis qui aime faire la fête,grâce a notre DJ amateur préféré "Bruno" nous vous mettons en ligne les mix de nos soirées. Montage vidéo créé par "Bruno" avec VLC & Windows Movie Maker. Place...
> Music

Updated on April 15, 2019 at 3:04pm - 4 episodes
"The YouTube Podcast" All Flat Earths Mark Sargent, Samuel Shenton, Ellis Hillman, Charles K. Johnson, Eugenie Scott, Thomas Dolby, Kay Burns, Richard A. Lupoff, Brett Gurewitz, Terry Pratchett, Rapper B.o.B Richard Jefferson and...
Podcasts Categories
Music / 3616 podcasts
News / 26 podcasts
Sports / 10 podcasts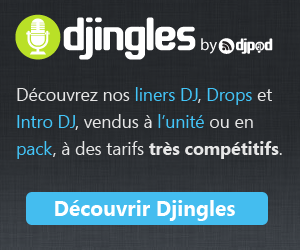 Need help?
If you have a problem or need help with the use of this page, look the
Help Center
or the
Djpod FAQ
.