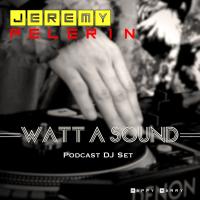 By Jeremy Pelerin - Bastia, France
Laissez vous guidez dans l'univers musical de Jeremy Pelerin, un univers ou ce mélange la Deep, Tech House et Electro. fermé les yeux et laissez vous transporté au rythme de ces mixtapes aux sonorités à la fois douce et rythmé accompagné de bonne monté en puissance un savant mélange qui vous entrainera tranquillement au grès de ces podcast.
Bonne écoute à tous, close your eyes and listened to the music.