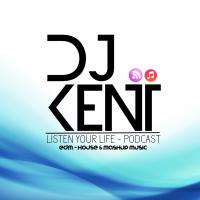 By DJ KENT - Lille, France
Only the best and lastest EDM, Hard House & Mashup music mixed by DJ Kent.
Use your voice to shape the Listen Your Life Set and join in the discussion using the hashtag #ListenYourLife on Facebook, Twitter or Instagram. Please, subscribe to my podcast, share it and stay tuned, THANKS for your support! More info : www.facebook.com/DjKentB.