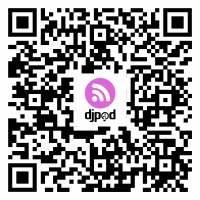 By DJ House Invasion - Austria, Austria
D.J. HOUSE INVASION TOP CHARTED ON MTV,BiLLBOARD,BEATPORT,EDM CHARTS.DJ HOUSE INVASION RMX CHUCKIE,BBC RADIO.
D.J. HOUSE INVASION RMX Ryan Skyy ft. Niki Darling done is on BillBOARD CHART # 41..

D.J. HOUSE INVASION RMX Seal Premieres 'Life On The Dancefloor' BILLBOARD CHARTED ( Nov 2015 ).
D.J. HOUSE INVASION RMX RAIN MAN bring back the summer on BILLBOARD CHARTS (2016)
D.J. HOUSE INVASION CHARTED ON EDM CHART 100th (ELETRONIC MUSIC AWARDS IBIZA )

BIOGRAPHY
TIDAL, COLUMBIA REC,SONY - EPIC REC, KONTOR, UNIVERSAL MUSIC PUBLISHING,MOTOMA REC,REPUBLIC RECORDS, CASABLANCA REC,U L T R A REC, ARMADA MUSIC, WARNER BROS REC, UNIVERSAL REC, INTERSCOPE REC, RCA REC, WARNER MUSIC GROUP ,BIG BEAT REC, MUSICAL FREEDOM,DUTCH TILT, MUTE REC, ATLANTIC JAXX, RED CUBE, MADE IN MUSIC U.K, DIM MAK, EUPHONIC, WESTWOOD REC, SPINNIN REC, CAPITOL REC,MAGIK MUZIK, INSOMNIAC REC, KEEP JAMMIN REC,JIVE REC, SONY MUSIC ENTERTEINMENET,INTEC REC.

D.J. HOUSE INVASION MIXES FOR :
MINISTRY OF SOUND, MAMBO IBIZA, MTV, AMNESIA IBIZA, DISCOVERY, EXIT FESTIVAL, DJ MAG, AWAKEN IBIZA, DANCE ELECTRIC, FUTURE SOUND.
Production music for : House music label, vip-house music ,music for fashion, promo, music for film,tv.For a long time, Austria, Germany,Miami, Ibiza, Spain, London,Milano, has been known for its great electronic parties, but as the local scene is of boutique dimensions,everyone who wishes to take the art of mixing and producing to a professional level, has to go out there and enter the worldwide scene. House Invasion has done this step as early as in the middle of the 90s and so he became one of the most important house players of the global house scene, even before the end of the last millennium. Together with people, who shared the same views, he successfully captured the first era of researching and recreating the rules of the dance music in House Wave, platforms, which all put the sound of the the world map of electronic music.Hese are the best proof, that House Invasion stays focused on his primary goal – making and selecting high quality productions that stand out from the rest and bringing his sound closer to people all around the world.

D.J. HOUSE INVASION REMIX FOR :
HOLLYWOOD PRINCIPLE, KATHY BROWN, YLO, KELLIS, SHAKIRA, JAY - Z,, CHRIS JANE, CALVIN HARRIS, CELINE DION, TEGAN SARA, KATY B, TIESTO, CHUCKIE, PUBLIC ENEMY, PITBULL,BASEMENT JAXX, ERASURE,NE - YO,KANYE WEST, COLDPLAY, FLORIDA, AFROJACK, AKON,ASHANTI, BARBARA TUCKER,CHRIS BROWN, DAVID MORALES,KELLY ROWLAND,LADY GA GA,NICKI MINAY, NICOLE SCHREZINGER, NELLY FURTADO, MARIE J.BLIGE, GINNIE WATSON, KATE LESING, ACE OF BASE,NINA SIMONE,PHARELL WILLIAMS,AMANDA WILSON,JOHN LEGEND,USHER,EVA SIMONS,JASON DERULO,TAIO CRUZ,GWEN STEFANI,NADIA ALI,HAVANA BROWN,KELLY CLARKSON,CYNDY LAUPER,NINA SIMONE,LEONA LEWIS,ANNIE LENNOX,ONE REPUBLIC,MISSY ELLIOT, MEL-B, 50 CENT,EMINEM,KYLIE MINOGUE,DONNA SUMMER,CIARA,JESSIE J, MARC ANTHONY, P. DIDDY,NADIA ALI, MARIAH CAREY, ALEXANDRA STAN, 2 PAC, RUN DMC, ABBA, STEVIE WONDER,BRITNEY SPEARS,KENDRICK LAMAR,PSY, SNOOP DOGG, SIA, CINDY LAUPER, DUFT PUNK,NOELIA, M.I.A.REBEKA BROWN,VANESA KLEIN,STEVE AOKI,LINKIN PARK,TOMMIE SUNSHINE,LLYOD BANX,DEPACHE MODE,ADELE,FRANK SINATRA,U2,INNA,CARLOS SANTANA,TINASHE,SNAP, WIZ KHALIFA,QUINCY JONES, LLYOD BANX,DEEP DISH,NATALIE COLE,LISA STANSFIELD, WHITNEY HOUSTON,FOXY BROWN,BOB DYLAN, CHRISTINA AGUILERA,SADE,ERIC CLAPTON,D.J. KHALED,LIL WAYNE,LA BOUCHE,AVICI.NATALIA OREIRO,NATALIE COLE,STEREO MCS,MELANIE WILLIAMS, IGGY AZALEA, PRODIGY,CASSIE,AMANDA WILLSON,TIMBALAND,PAUL MCCARTNEY,EMILY KAY,SEAN PAUL,ARETHA FRANKLIN,BRITNEY SPEARS, BIG SEAN, SADE,JENNIFER PAGE,STEVIE WONDER,RITA ORA,JAMIROQUAI,AMELIA LILY,KIMBERLY COLE,ELLIE GOULDING,LISA WILLIAMS,JOHN LENNON,TINIE TEMPAH,KERI HILSON,NELLY,TULISA,MIKE TAYLOR,BOY GEORGE,VANILLA ACE.CAISSA,SEAL,ALESHA DIXON,GWEN STEFANI,JANET JACKSON,BLONDIE,LL COOL J,MARK ANTONIO,JUSTIN BIEBER,NATASHA BEDINGFIELD,TLC, JESSI MALAY, M.I.A.