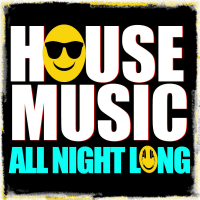 By DJ J Stan - Atlanta, GA, United States
HOUSE MUSIC ALL NIGHT LONG is the podcast you never knew you always wanted. Every episode features a melodically gorgeous, head bobbing, unforgettable, mixed DJ set created, mixed, and produced in North America by DJ J Stan.

Digging into his record bins from the 50+ sub-genres of House music, DJ J Stan always delivers a mind-altering trip through places fondly remembered and newly favorited. It's like a double dome trexxing experience leaving you begging for more. Melodic, Funky, Deep, Bass, Progressive, Classic/Seminal, Vocal, French, Acid, Detroit, Hard, Dark, Latin, and more, no House sub-genre out of bounds.

Beginning at the lavish Studebaker's Night Club in 1982, DJ J Stan has held residence at some of the top clubs in the U.S. including runs in St. Louis, New Orleans, Birmingham (AL), Hattiesburg (MS), Jackson (MS), Biloxi, Pensacola, Tuscaloosa, Gulfport, and Louisiana's Fat City.
Sticky episode
September 22, 2023 at 4:52pm