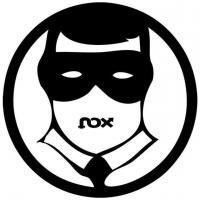 By ♥✰★ DJ NOX ★✰♥ - TOULON, France
ᴰᴶNOX ♪♪♥ MIX CLUB ♥♪♪ NOXᴰᴶ

Dj NoX est né le 25 Février 1983 dans le sud de la France.

En 1997 il découvre l'univers électro avec l'album Alive des Daft Punk, et s'intéresse rapide a l'univers des DJs. Influencé par Cerrone et Bob Sinclar il décide d'économiser afin de pouvoir s'acheter ses premières platines.

Ce n'est qu'en 2000 qu'il commence à jouer seul dans des soirées privé pour ensuite commencer en Discothèque.

Dj Généraliste, il à su trouver sa place et son publics grâce à une animation complice et par des mix entrainants .Connu et reconnu en tant que Dj dans le monde libertin depuis 10 ans il a élu résidence au club privé La Chrysalide dans le VAR.

Facebook - https://www.facebook.com/djnox.placetobe

Podcast - djnoxplace2be.djpod.fr

Dj Resident @ https://lachrysalide-club.fr
Dj Resident @www.lsfradio.com/radio_libertine/podcast

"je mix pour passion et pour tous ceux qui aime!
ce sont mes coups de coeur et ca reflète ce que je suis!
pas de prise de tête!, kiss DJ NOX"
------------------------------------------------------------------------------------------
Dj NoX was born in February 25 1983 in southern France. In 1997 he discovered the "DJing" world with electro album of Daft Punk Alive and quick looks to the world of DJs. Influenced by Bob Sinclar and Cerrone he decided to work for buy his first turntables. It was in 2000 who play alone in private party . Dj general, it has found its place and its public through a complicit animation and catchy mix. Renowned as a DJ in the world libertine past 10 years he has taken up residence a Chrysalide (private club in VAR), and daily on Radio (LSF RADIO). Facebook - Djnox Place To Be Podcast - djnoxplace2be.djpod.fr Dj Dj Resident@https://lachrysalide-club.fr Resident@www.lsfradio.com / radio_libertine / podcast "I love to mix and for those who love him are my shots ca heart and reflects what I am, no brainer!, kiss DJ NOX "
Sticky episode
October 29, 2023 at 11:50am
September 7, 2023 at 6:19pm