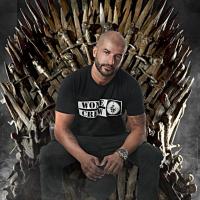 By DJ YAS - Montpellier, France
Mixtape , Mix live , Emission de radio , scratch , passe passe , tous l univers de DJ YAS (Wone Crew/Back to basic)
Bio :
DJ YAS passionné par le scratch commence à mixer dans sa chambre dès l'âge de 16 ans.
A ces débuts, il fait quelques apparitions dans des MJC, lycées et soirées privées.
En 1995 il croise sur sa route DJ YUS.F (Limoge) avec qui il se perfectionne, et le duo sera convié sur la radio Skyrock de Béziers pour 1 heure de mix par semaine.
Par la suite ils créeront l'émission" LIVE KINGZ" dont le succès fut énorme et l'aventure dura 15 ans .
Le duo commence des tournées avec le M.I.B (mouvement d'intégration des banlieue) où ils croisent des jeunes rappeurs à l'époque appelé : BOOBA & ALI, 113 , SAIAN SUPA ,ROHFF... Galas , concerts , Zeniths avec des DJ's de renom DJ CUT KILLER DJ ABDEL DJ AUTHENTIK ... et DJ POSKA ,dont ce dernier deviendra un proche de DJ YAS .
DJ YAS développe en parallèle sa ville de cœur Béziers au côté de MR BURT avec des énormes concerts de 10000 a 15000 personnes avec des artistes tel que ZAHO , FONCKY FAMILY et MAGIC SYSTEME prenant le monopole des DISCOTHEQUES et PUB de la ville de Béziers et celle de Montpellier.
Par la suite DJ YAS et sa team (WONE CREW) font le tour de l'hexagone, Lyon, Valence, Paris, le Havre, Bourge, Bordeaux, Biarritz, Pau etc..
Au retour de leur tournée française, ils s'investissent dans une première discothèque à Montpellier "Le MAYBACK " qui deviendra la N°1 et plus grosse discothèque HIPHOP de France pendant 5 ans, avec des Show Case de REDMAN, RYAN, LESLIE, DJ CASH MONEY, DJ SNAKE, BOOBA ...
En 2012 le HIPHOP devient une mode et les novices polluent les soirées !
La team de DJ YAS décide de créer un new concept : les soirées BACK TO BASIC (Soul , Hiphop, Comedy Club) avec des chanteurs Soul ( JAY, GAGE, MR NOV... ) des comiques ( FARY , NOOM , IVANOV...).
En 2013 la Crew gère à nouveau une discothèque appelé le KULT qui a son tour raisonne dans toute la France. Fin 2017 ils arrêtent tout pour prendre la route et exporter leur projet dans toute la France .
De son côté DJ YAS réside dans plusieurs établissement du sud ( de Narbonne a Marseille )qui cartonne à chacune de ces prestations ....