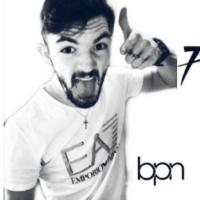 By Wax Whine - Caen, France
Après avoir remixé à l'étranger les plus grands tels que Lmfao
Wax Whine crée le titre de Beautiful
S'en suivra ainsi la production des titres originaux dont - just married de Pagadixx - joué dans tous les clubs et radios
Puis Hey Rock , Can't to my & I Wanna Be signés sur son label « Vevo » et playlistés sur plus d'une quinzaine de compilations.
Ce succès lui a permis de jouer dans tous les prestigieux Clubs Français (Queen Paris et de nombreux Clubs Européens.
pour faire danser tous les clubbeurs !
"BEAUTIFUL" version 2017 par Wax Whine est en forte rotation sur toutes les radios nationales : NRJ, Fun...
Profitez de son retour en tournée Clubs :
- Chaque année, + de 35 dates lui offrent une expérience musicale et technique exceptionnelle, elles permettront une formidable adaptation pour tous les clubs et clientèles Françaises et étrangères et surtout un single qui part vers les sommets...
LA RÉVOLUTION Wax Whine EST EN MAXIMALE !
Sticky episode
November 3, 2019 at 3:31pm
October 31, 2019 at 10:31pm
October 27, 2019 at 1:06am
October 21, 2019 at 8:51pm