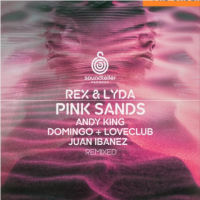 By Loveclub - United States
Originally from San Francisco but truly made Loveclub a name for themselves in the mid- 90s in the Orlando underground scene. Orlando was the mecca in the U.S. Dance Scene in the 90's, Loveclub originally started as Florida based brothers Perry and Chris Domingo. A release titled "The Journey" a piano anthem style single, was originally released in the US. It was signed to Platypus Records U.K. and was all over Europe and topped the charts in many countries.

With widespread domestic and international exposure, the duo took the sound on the road as a live act touring the globe for a good decade, playing a blend of emotional melodies and deep progressive floor bangers with an array of follow-up productions and worldwide collaborations.

Perry left the group over a decade ago and Chris continued solo. Chris' has recently found success with his current partnership Mariner + Domingo. Loveclub has not done a record together in a over decade. It's 2021 it was just a matter of time before the duo would get together. Out of the gates the first Loveclub record is set to release on Proton Particles 3/21.

The podcast will showcase some FLOORBANGERS......
Loveclub web