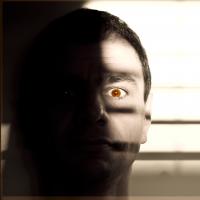 Par Sami Dee - France
Over the course of a musical career which has spanned over 30 years, Sami Dee, aka "Le Flamant Rose" or "The Flamingo", has been a champion of House Music in numerous capacities.
As a DJ, he's showcased his unique & energetic style in the best clubs in France ( 287, Rex, Les Bains, Queen) but also worldwide in cities such as Montréal (Stereo, Circus, Beach Club), Miami, London, Prague, Geneva, and Algiers. Another key stop in his vast career was at the legendary Red Zone in New York City, where he had the advantage of meeting the "Boss" himself, David Morales, who tutored the young DJ in the early 1990s.
If Sami Dee is deemed a true master in the art of mixing records, it is also thanks to the radio. He reached this hard-to-earn legendary status first on NRJ Radio, co-hosting "Better Days" with Bibi, during a classic four-year run which saw the show broadcasted in France, Switzerland, and Belgium, and then, on FG Radio, for over nine years. Today, he's pleasing his worldwide followers through his podcast," Forever More House Music By Sami Dee" releasing unique mixes like only he can.
Furthermore, Sami Dee may be an even more recognizable name as a producer & remixer, with over a hundred original productions and remixes on his résumé with the likes of Grammy Award Winners David Morales, Frankie Knuckles & Gregory Porter, Kenny Carpenter, Todd Terry, Dimitri From Paris, Lisa Pure & CeCe Peniston for various labels such as Warner, East West, Atlantic Records, Def Mix, Stereo Productions, In-House records, Ultra, Nocturnal Groove, Tony Records, Mjuzieek Digital & Poole Music. After more than 20 years in the game, Sami Dee is still one to be reckoned with, both in the DJ booth and in the studio. Having gained accolades from some of the biggest names in the business and having worked for legendary artists, Sami Dee is still pushing his music forward, while paying homage to the roots, producing new gems in his unmistakable style.