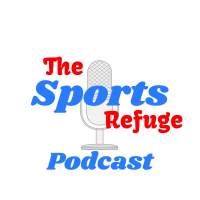 By Earl Holland | The Sports Refuge - Newark, Delaware, United States
From Delaware ... almost live! This is the show where host Earl Holland talks with guests about their unique connection with sports, journalism, pop culture and more.

We try to escape from all the debate and all the hot takes to take a more in-depth look at the people who play and participate in sports.

So set your coordinates and lock in your location in order to find your sports escape.
October 15, 2019 at 9:39pm
October 9, 2019 at 12:37am
October 1, 2019 at 9:35pm
September 18, 2019 at 2:06pm
September 12, 2019 at 5:20pm