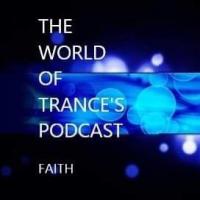 By Faith - Kiev, Ukraine
Hi guys, welcome to my
channel. My name is Vera.(Faith) Here I will share my mixes in the style of trance,
progressive trance, vocal trance and uplifting trance. Here I will post my best sets ...
so subscribe, do not forget to leave a comment - this is also important.
listen to me on one of the platforms available to you
https://www.facebook.com/TWOTbyFAITH
https://www.mixcloud.com/twotbyfaith/select/
https://soundcloud.com/user-547194259
http://tun.in/pj3ao
https://music.youtube.com/channel/UCZuKdWtP39f8TQnH6bb68Kg

Thank you all for your support ...
Thanks for attention...
" Discover the world of trance music"