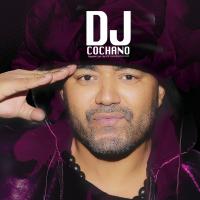 By dj cochano - Bern, Switzerland
Whether it's raining or snowing, hot rhythms are guaranteed to be the best antidote to winter sadness.
Even more so when they are chosen with as much heart and talent as on the Sunday DJ Cochano Tropical CD successes. With several top chart positions in the Swiss DJ charts, Cochano has made a name for himself in Switzerland. The CD's also sold very well in Germany, Austria and Sweden.
Roberto Rodriguez aka DJ Cochano was born in Santo Domingo and has dedicated his life to the music of his homeland since the age of 17. In 1993, the young artist moved to Switzerland. Here he was hired as DJ Hot Sauce by Radio Gracias to feel the people and their moods and to captivate them with his music. Due to the diverse development of Latin music in recent years, DJ Cochano is now a specialist in all Latin genres; raggaeton, salsa, merengue, bachata, etc. All in all, DJ Cochane is undoubtedly one of the most successful DJs in the Latin scene worldwide today.
He discovered his passion for music as a child. He remembers his mother lulling him to sleep with the symphonies of Mozart. The old radio is still a treasure trove of his childhood. Later, the young man endeavored to explore other musical currents and bring them closer to the public. Hence his deeply human understanding of the power of music, the universal language par excellence that connects all countries and peoples. Roberto is not just a DJ who plays music - he is a true artist who knows how to offer his audience the best of musical art every time.
In the late eighties, while working as a tailor, he met a DJ named John Pipe, who introduced him to the professional and competitive world of music. Pipe christened his friend Roberto with the name Cochano. Roberto had already made a name for himself as a DJ, but only at family gatherings, weddings and festive occasions. His performances left an enormous impression on these audiences, especially at parties sponsored by a liquor company called Barceló.
Whether in the tropical heat or sharing the console with other DJs, Cochano had diverse engagements in popular nightclubs such as: Saturn Disco, The Yambú, El Palmar, El Volcan, Rossi Club, Chicago, Cambel Disco in the Dominican region of Cristo Rey; Fuego Fuego, Topaz, Chinese Aquarius, in the Dominican region of Los Mina; the Cobra, Happy Cache, Circuit Cobra in the Maximo Gomez; Style Club on the Malecon.
Working with Johnny Mars, the employer of a program called Tele Offer, resulted in the opportunity to collaborate with the well-known group Juan Luis Guerra 4:40. "My long commitment and experience in Switzerland has been rewarding and fruitful since I came to this country in 1993."
December 13, 2020 at 8:16pm
dj cochano web