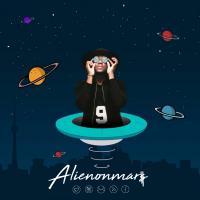 By DJ Illegal Alien - Toronto Canada, Canada
As The Vinyl Hits The Turntables And The Digital Airwaves Flows Through The Wires Only To Explode With The Clap Of His Dope Live Mixes, Alien Beams Down From Outer Space To Give The World A Taste Of His Bionic, Beat Thumping, Rump Shaking, Neck Breaking Club Feel. Dj Illegal Alien Strives To Separate Himself From The Deejays That Are Out There By Bringing Individuality And A Unique Ear For Music.

With Experience Under His Belt Alien Has Managed To Build A Galaxy Of Followers And It Continues To Grow. Growing Up Watching His Uncle And Brother Dj, Alien Knew What His Calling Was And Was Determined To Take It To The Next Level. With Musical Knowledge That Stems From Top40, Hip-Hop,R&B, Dancehall, Soca, Reggae All The Way To Deep House And Mash Up, This 28 Year Old Dj Is Ready To Take His Craft To An International Level.

Driven By His Undeniable Love For Music And The Art Of Dj'ing, There's No Doubt That Dj Illegal Alien Has Come From His Planet To Leave His Imprint On The City.
Sticky episode
September 6, 2018 at 2:08am
September 7, 2018 at 3:01pm
September 6, 2018 at 2:06am