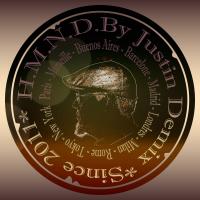 Par Justin Demix - Belgique
It is at the beginning of the 90's, that the musical tastes of this Belgo-Mauritian dj composer will stand out for House Music and electronic music in general.

In 1999, he decided to start production, took a long break and finally released his 1st Album "Escape To Paradise" in 2008, three of which will be released as E.P in 2013 on an independent French label.

"Escape To Paradise" is to this day its best album, since some singles have been either used for promotional campaigns of future companies, or used by several Belgian, Dutch and English TV and radio media, and finally for commercials or other successful series.

The second album "The New Beginning" will be released in 2009, followed later by a few singles in 2010, 2015, 2016 and 2018.

In 2012, he became Resident DJ for a Parisian web radio, where he will rub shoulders with the greatest DJs recognized and from the international house scene. Residencies in Buenos Aires and Barcelona will follow for other web radios.

In 2015, he became Guest Dj for another Parisian web radio, then became Resident DJ, Community manager, host of the Club stream of the radio also being assigned the production of the compilation "Club" of it.

In 2021, he celebrates the 10th anniversary of his monthly DJ set "House Music Never Dies By Justin Demix" broadcast and listened to around the world.

In 2023, he became resident DJ for a radio in Ibiza.