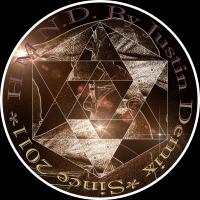 By Justin Demix - Belgium
Compositeur et DJ belgo-mauricien dont les affinités musicales se sont développées vers la House Music et la musique électronique au début des années 90.
En 1999, il entame sa carrière de producteur et sort son premier album "Escape To Paradise" en 2008, salué pour ses singles utilisés dans des campagnes promotionnelles et médias télévisés/radio en Belgique, aux Pays-Bas, en Angleterre, ainsi que pour des publicités et séries à succès.
Son deuxième album "The New Beginning" sort en 2009, suivi de plusieurs singles au fil des années. En 2012, il devient DJ résident sur une web radio parisienne, puis étend son influence à Buenos Aires, Barcelone et le Canada.
2021, il célèbre les 10 ans de son mix mensuel "House Music Never Dies By Justin Demix", diffusé mondialement, et en 2023, il devient DJ résident pour une radio à Ibiza.
Sa carrière reflète une passion constante pour la musique électronique et la House, ainsi que son engagement en tant que DJ et producteur de renom.

==============================================================================

Belgian-Mauritian composer and DJ whose musical affinities developed towards House Music and electronic music in the early 90s.
In 1999, he began his career as a producer and released his first album "Escape To Paradise" in 2008, acclaimed for his singles used in promotional campaigns and television/radio media in Belgium, the Netherlands, England, as well as for commercials and hit series.
His second album "The New Beginning" was released in 2009, followed by several singles over the years.
In 2012, he became resident DJ on a Parisian web radio, then expanded his influence to Buenos Aires, Barcelona and Canada.
In 2021, he celebrates 10 years of his monthly mix "House Music Never Dies By Justin Demix", broadcast worldwide, and in 2023, he becomes DJ resident for a radio in Ibiza.
His career reflects a constant passion for electronic music and house music, as well as his commitment as a renowned DJ and producer.