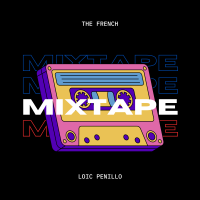 By Loic Penillo - Montpellier, France
Loic Penillo has started music as DJ in 2008, after winning the best mix competition on the French radio « RTS ». That allowed him to play alongside international DJs such as Laurent Wolf, David Vendetta, Dim Chris, Greg Cerrone, Mathieu Bouthier & Arno Cost, during a concert in the « Arena of Nîmes » in front of 10,000 people.
Loic Penillo has already performed in many countries for big events and festivals like the "WMC" in Miami (USA), in Mauritius for the "Chinese New Year", in Switzerland, at the "Pacha" in Algiers for the N97 Nokia's launch and in France in many clubs like « La Villa Rouge », « La Voile Bleue » or even « Le Privé », in partnership with RTS.
As music producer, Loic Penillo is supported by many artists such as Joachim Garraud, Quentin Mosimann, DJs From Mars, Bob Sinclar, Tiesto, DBN, Superfunk and DJ Mag and has also made remixes for Laurent Wolf and Laidback Luke.
August 24, 2020 at 1:38pm
April 27, 2020 at 11:25am