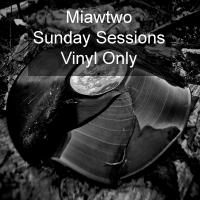 By Miawtwo - Saint-Nazaire, France
Sunday Sessions - Brutal Deluxe : The Double Podcast.

For the past few months, the new project Sunday Sessions, dedicated to House, Garage and 90's club anthems, only on vinyl, has met with unexpected success, especially in the USA.

Brutal Deluxe was Millenium FM's best progressive house sound for two years. This adventure ended 8 years ago, with fans continuing to download episodes.

Miawtwo was Light Jockey at Rex Club Paris, meeting Green Velvet, DJ Deep, Mateo & Matos, Jack De Marseille, Paul Johnson, Chaotik Ramses and many more. Executive assistant in famous Parisian bars and musical clubs for fifteen years (Raidd Bar, Cud Bar, Open Café, Quetzal Bar), he is at the origin of 'Music Party' in 'Le Marais' in Paris in 1999 with the first edition organized with David Maltese.

After a long absence due to an accident between February and August 2013, Brutal Deluxe was temporarily back with a little brother 'The Deep Project' (darker and deeper than Brutal Deluxe), following a month in a coma for five months of downtime.

From now on, let's go for love & happiness : Sunday Sessions - Brutal Deluxe remains one of Miawtwo's concerns, in search of the best tracks and above all to play only the music he likes in order to share it with great pleasure. Only one directive : do not argue, by the way, I'm not a DJ.

Sunday Sessions - Brutal Deluxe now reaches 130,000 downloads worldwide (30,000 in the USA).
August 13, 2023 at 9:18am