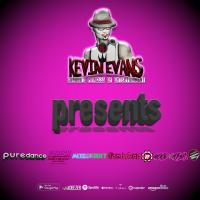 By DJ Kevin Evans - London, Canada
DJ Kevin Evans Presents is Canada's Authority in Popular and Electronic Music. DJ Kevin Evans Presents unique mixshows including Freeloader Fridays,Mixed Fruit, Pride MixDown, Phresh One and the entire DJ Kevin Evans mixshow back catalogue . Each show features upfront dance, hip-hop, pop, future bass ,remixes and everything in between and is updated weekly.

Kevin Evans is an Award Winning Canadian Openly Gay Open Format DJ/Producer/Promoter and Aspiring Boyfriend to Ryan Reynolds.
September 25, 2023 at 3:27pm
August 31, 2023 at 12:17am
November 14, 2022 at 11:00am
January 1, 2022 at 3:54pm