Djpod podcast directory, that's thousands of exclusive sources of music.
Updated on March 24, 2013 at 3:03pm - 3 episodes
www.lavieauboulot.com La vie au boulot.com est le blog des coachs Frédérique Deloffre-Vye (Croissens Consulting) et Loïc Bonneterre (www.loic-bonneterre.com). Anciens Responsables RH au sein du Groupe L'Oréal, ils pratiquent...
> Business
Updated on February 11, 2013 at 2:02pm - 30 episodes
J'ai créé mon entreprise en avril 2009 à Fougerolles-du-Plessis, où j'ai vendu mes collections sur des salons, foires, expositions, ainsi que sur internet. Le succès remporté par les articles de mon catalogue a fini de me...
> Business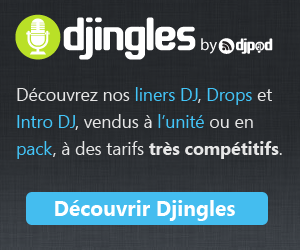 Need help?
If you have a problem or need help with the use of this page, look the
Help Center
or the
Djpod FAQ
.